Sony Xperia 5 IV
When it comes to Sony, you might be more likely to think of the PlayStation, a TV or headphones, but not so likely to think of smartphones. The brand is a smaller player in this market than, say, Samsung or Apple, but nevertheless they regularly release a new high-end smartphone. A good example is the new Sony Xperia 5 IV, which is a logical successor to the Xperia 5 III. Can Sony compete in the high-end segment with, say, Samsung or Apple? You'll read about it in this review.
Upon opening the box, we find virtually nothing besides the device, no charger and not even a USB cable. This is something that is becoming increasingly common among various manufacturers. The reason given by the manufacturers is that this is better for the environment and that many users already own a charger from another smartphone. Feel like you're buying an incomplete device, especially when you consider the amount that high-end smartphones cost today. This is not what you're waiting for when your €1049,- paid for your new phone.
What is immediately noticeable is that the Sony Xperia 5 IV also has the distinctive Xperia design. This means that the device is quite large, yet also narrow. As a result, despite its 6.1-inch screen, the smartphone is still quite "compact" And fits easily in your hand. This also leaves you with hand can still operate the device properly. The screen features an FHD OLED display with a resolution of 2400×1080 pixels in a 21:9 ratio. Partly due to the fast refresh rate of 120Hz everything looks razor sharp and the image runs smoothly when scrolling, for example. Just above the display is a small black border where the selfie camera is positioned. Here, by the way, you will also find the notification LED. If we investigate further we are somewhat surprised to see a 3.5mm jack connection, something that is also omitted in more and more smartphones. The side features a physical fingerprint scanner embedded in the power button and a button to use the Xperia as a still camera and focus the lens. At the back, however, we find the camera island with three camera's, but more on this later.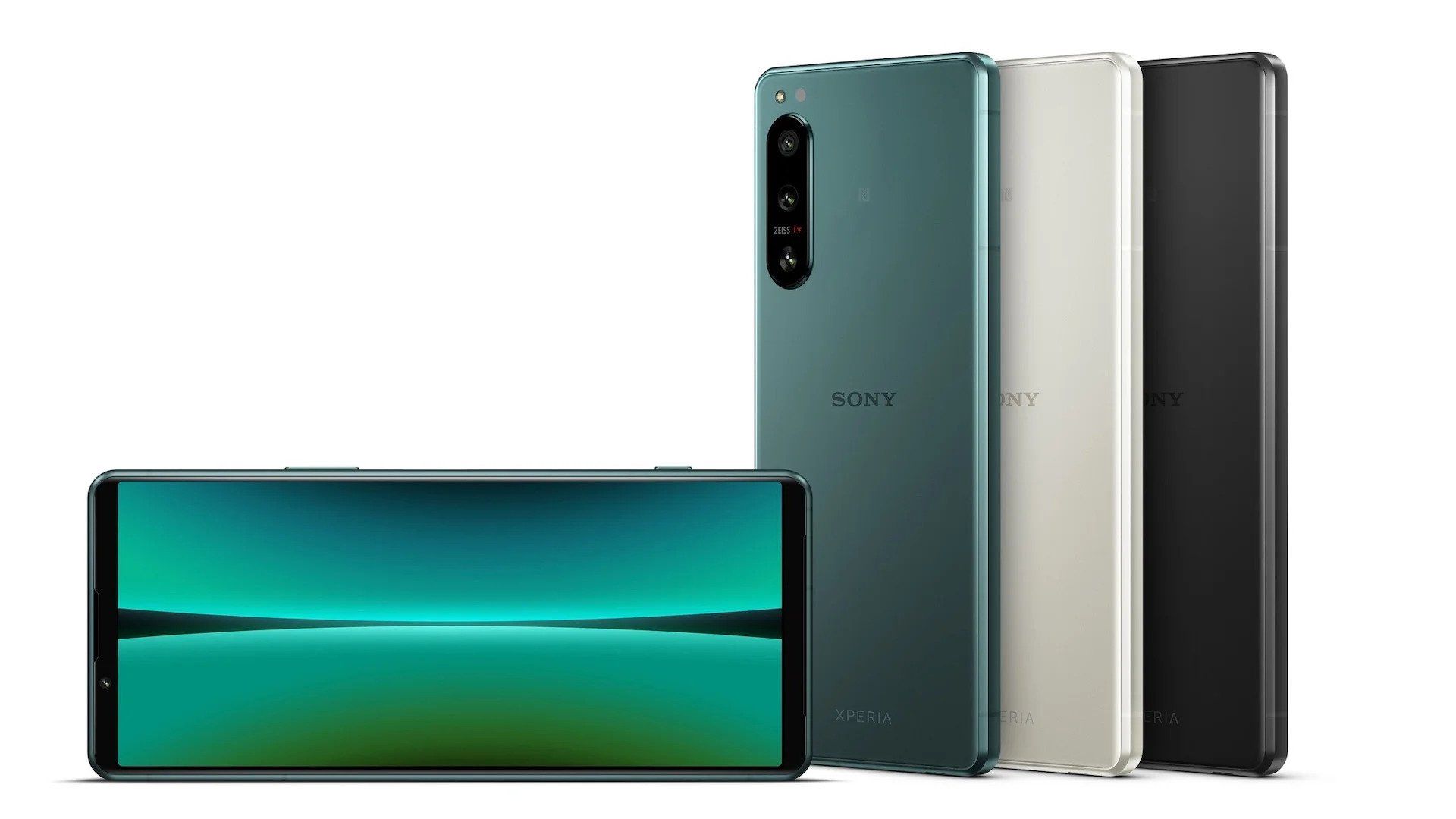 Under the hood we find a fast Qualcomm Snapdragon 8 Gen 1 processor. This powerful chip ensures that everything works nice and fast and that the apps run smoothly. Unfortunately, there is only 8GB of working memory, where other smartphones in the same price range often feature 12GB or more. The working memory ensures, among other things, that multitasking between apps runs smoothly and that what is stored in memory can be accessed quickly. Fortunately, we haven't encountered any problems here, but when the device has been in use for an extended period of time you may start to notice some of this sooner. There is also 128GB of storage, which is also the minimum standard for a high-end smartphone. Fortunately, there is also an option to insert a MicroSD card. By the way, this is something that you also find less and less in the latest smartphones. In the SIM card slot there is room for only one SIM card n physical SIM card unlike the previous model. By the way, it is possible to use dual sim in combination with an e-sim.
By default, the Xperia 5 IV ships with Android 12 and comes with support for the upcoming two Android versions and three years of security updates. Something that is quite limited in our opinion, especially considering the price range this smartphone falls into. Unfortunately, though, this is something that many Android smartphones have to deal with. When you start using the Xperia 5 IV for the first time, it is possible during installation to choose which apps are additionally geïmay be installed. Should you have no interest in these, you are left with a reasonably clean Android installation. This is very nice, because often you're not waiting for the so-called bloatware that is mandatoryïThe SIM card slot is installed and cannot be removed. The only thing that does become mandatoryïninstalled is Sony's photo and camera app. This is because there are several features in here that work together with the camera's. There is also an app available to view photo's and video's editable. The apps can be quite overwhelming, especially if you are not really at home in photography. Consider adjusting various settings such as white balance and editing various parts to get certain effects.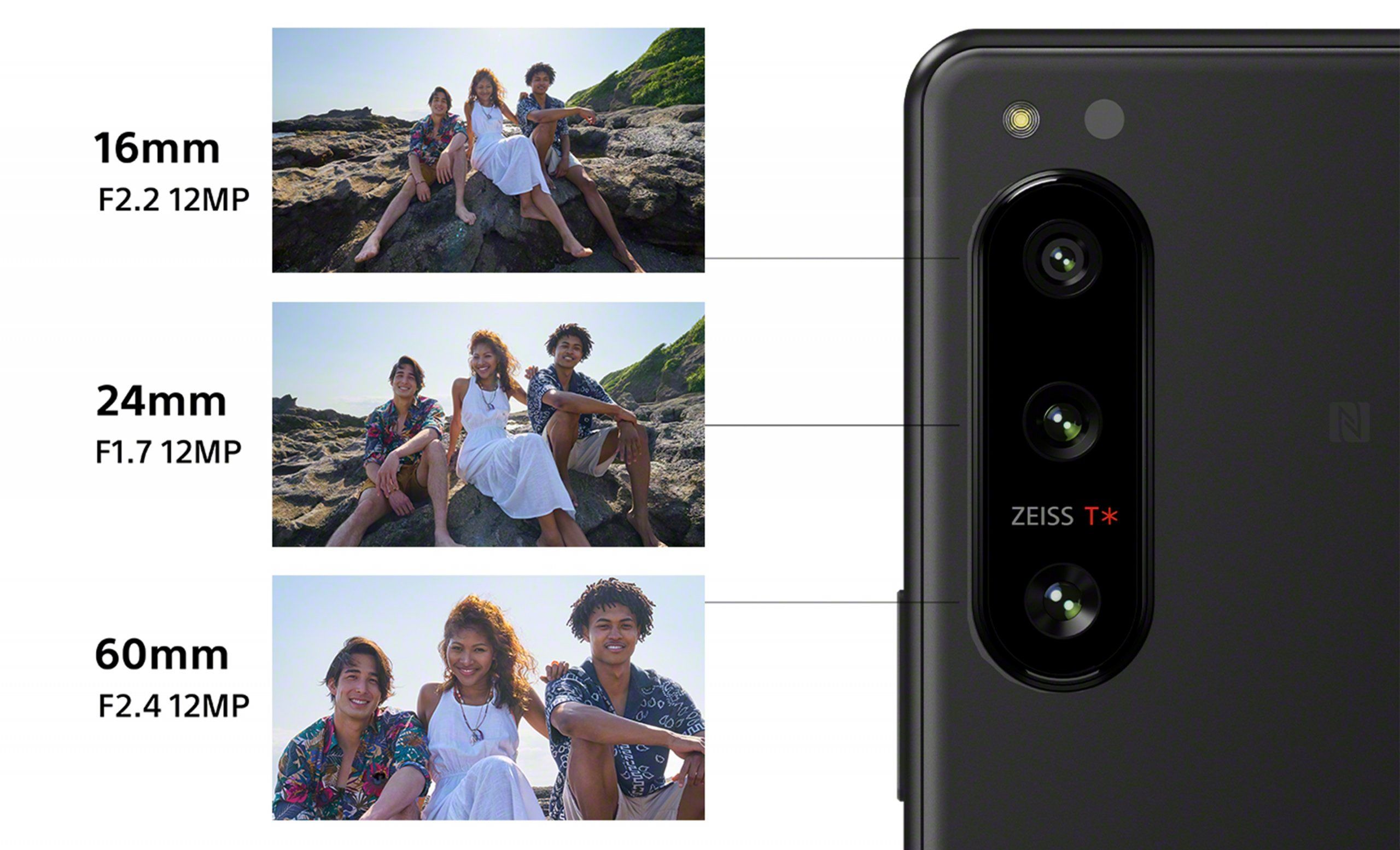 The selfie camera on the front, and the main lens, telephoto lens and wide-angle lens on the back all feature 12 megapixel resolution and shoot beautiful photo's. Especially the bright color palette stands out and is very true to nature. If you play the necessary tricks with this in the available apps, this is a semi-professional camera on pocket size. There is a side note though when it comes to photo's in low light: here the quality is quite disappointing and you are always forced to use a flash which often gives you the effect that it is overexposed. It is also notable that the 2.5x optical zoom of the wide-angle lens is less than its predecessor.
Apart from this, this is an excellent smartphone for content creators in particular, especially when combined with the extensive apps.