Call of Duty: Modern Warfare II – Multiplayer
Call of Duty: Modern Warfare II is already being played. Last week on NWTV we featured what we thought of the campaign mode. We cut the review into two parts because we got early access to the campaign mode. Later multiplayer was only made available and we could get started on the part that most people buy the game for.
The multiplayer in the Call of Duty-games has actually always been very popular. Of course, there is always some criticism, and it is more with some games in the franchise than others. But in general, especially in the beginning, we engage in mass shooting each other online. This year, development of the game is once again in the hands of Infinity Ward. They have the Modern Warfare-series revived and now have Modern Warfare II released, the sequel to the earlier 2019 installment. The Modern Warfare-The series has always been popular and therefore players' expectations are high.
In almost every multiplayer shooter you will come across some standard modes such as Team Deathmatch and Free-for-All. There are also several familiar modes from the franchise present such as Kill Confirmed, Domination and Hardpoint. Two new ones have also been added to the standard multiplayer modes, Prisoner Rescue and Knock Out. The setup of these two are completely different from the other game modes. In the average game things are a bit quieter. This is because you cannot come back indefinitely when you are dead. In the former mode, you play with two teams of 6 players each and the job of one team is to defend the hostages with the other team having to try to take the hostages with them. This is n of the options to win the game, but you can also take out all the enemies to go for the win. Once you are shot down you do not automatically re-enter the game, but can only be brought back to life by a fellow player who is still alive. The variety with the somewhat quieter modes will not be for everyone as it is simply a bit slower and you cannot go for a new personal high score when it comes to most kills.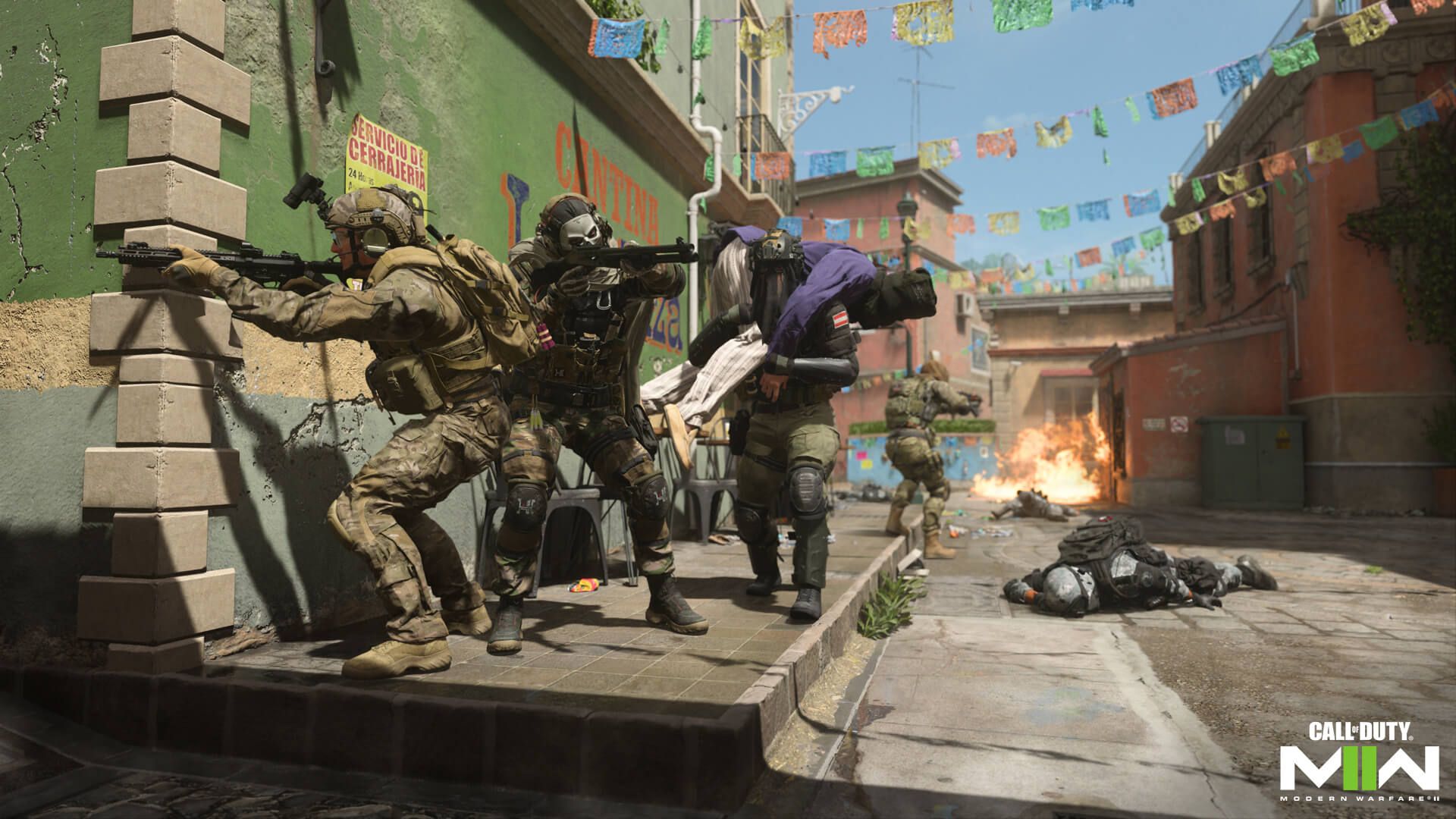 In CoD: Modern Warfare II are also new Battle Maps geïntroduced for the Ground War and Invasion modes. These are larger maps where you compete against each other in two teams of 32 players each. The ultimate goal is to get a certain number of points first to eventually emerge victorious. Besides playing with two large teams, there are also many computer-controlled enemies around. At various times a new helicopter comes flying in with a load of cannon fodder, because it's not much more than that. They walk around a bit as filler and besides confusing whether they are real players, don't add much to the game. Shooting the bots also gives you fewer points than shooting real players. The concept of a larger map with more players is good in itself, but then more action could have been added to make it a real battle. As the game moves more toward the end, various vehicles and killstreaks are dropped to put some pressure on the enemies in the final moments, though.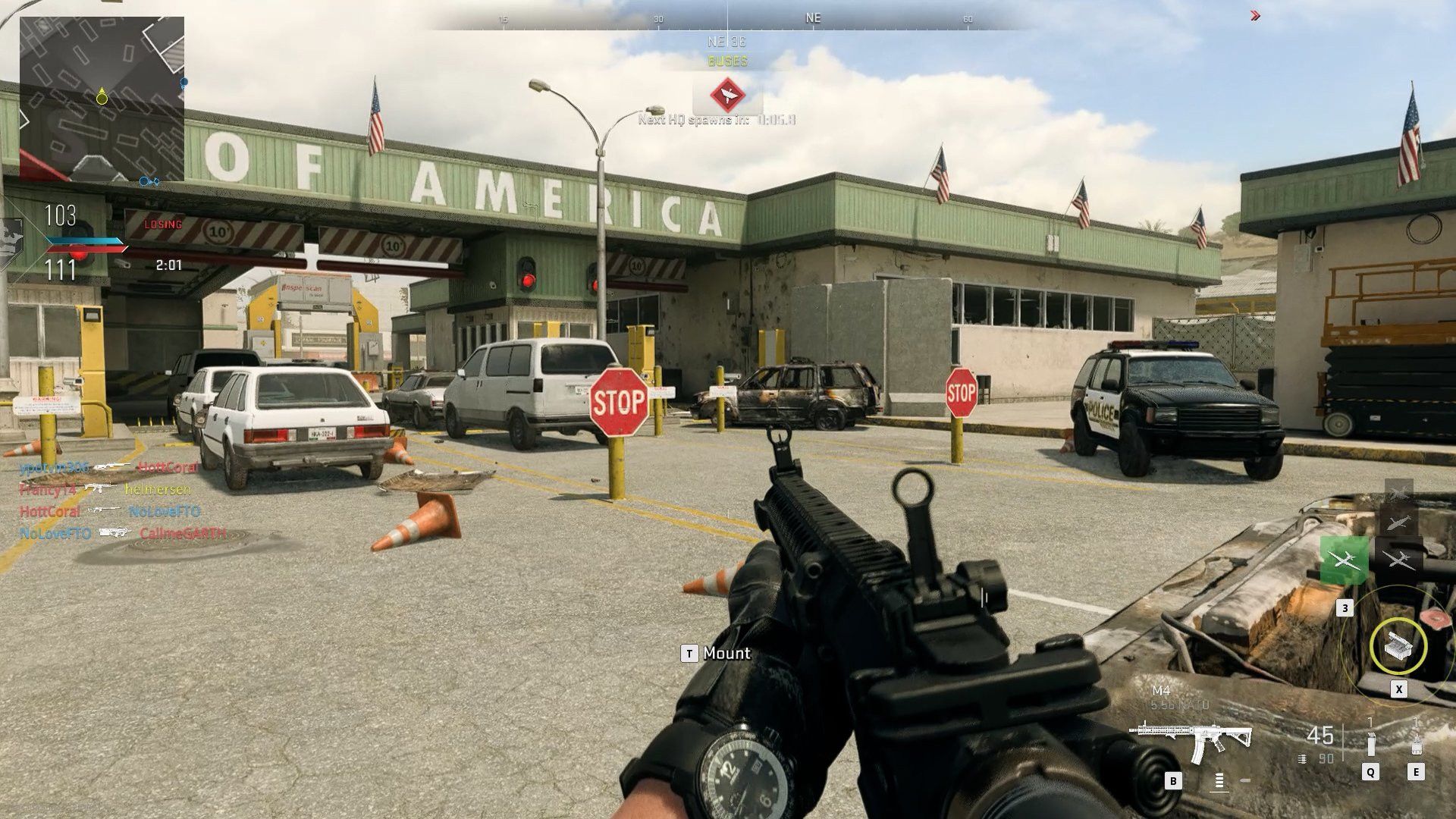 The available maps really feel like Call of Duty-maps. They are relatively small and developed for quick actions and lots of running around. If you stand still for a bit too long you can assume you won't survive for long. At first glance, the maps seem pretty well put together. Of course, there are always points or places that are not optimal, but this might be fixed in the future with some patches. There is also plenty of diversity in the maps. For example, one game you play in a Dutch hotel and in the next you walk through the pit lane of a Formula 1 circuit.
Infinity Ward also thought about unlocking weapons during development and this did not work out positively for everyone. In MW II they completely overhauled the unlocking of attachments and weapons. In previous games, you played with the gun you felt comfortable with and could level it as you went along with it. Because of this you unlocked various attachments and some cosmetic upgrades. It was then your own choice to grab another weapon and unlock everything with it. The developers threw this concept overboard and wanted to provide more diversity. Now in order to use certain weapons or a specific attachment, you may have to upgrade three other weapons to do so first.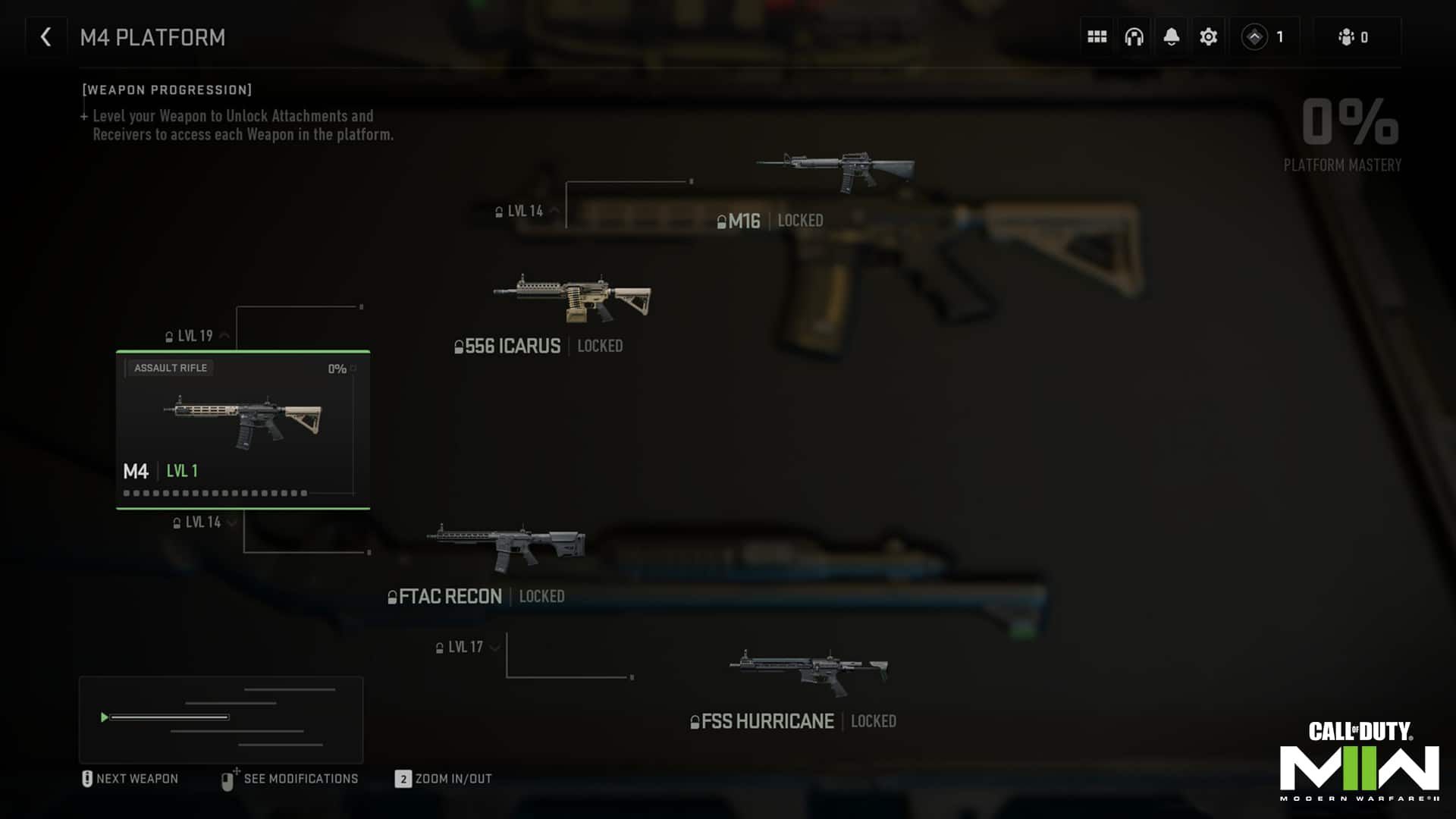 A good example is the Lachmann sub. Should you want to play with it, you will first need to use the Lachman 762 until you reach level thirteen. Next you get a so-called "receiver", with which you can use the Lachmann 556. This one you have to play until level twelve to unlock the receiver of the Lachmann sub. By the way, this also applies to attachments. You need to use specific weapons to unlock the attachment. The upside to this, however, is that the attachments for all weapons will then be unlocked. Infinity Ward does mandate this for players to use various weapons that are very different in terms of usage. Think about different recoil, less bullets per magazine or shooting slower. The idea is good, but won't appeal to everyone. Especially not when they want to play some games in between when they 'Sit on the couch in the evening.
Another big change in the multiplayer of Call of Duty: Modern Warfare II is in the gameplay. Despite that CoD Still a smooth shooter, they did take some speed out of it. This is mainly noticeable in the form of the perhaps familiar "slide cancelling" and "bunny hops". A lot of seasoned CoD and Warzone-players used this to make it difficult for the opponent and create opportunities for themselvesërun. Removing this obviously kicks the players who use it most of the time in a big way, but on the other hand it does provide more balance and equal rules for everyone when it comes to movement through the field. It now really comes down to your responsiveness and your steady shooting finger, which will be a positive progress for many. All in all, Infinity Ward offers with MW II the old fashioned one again Call of Duty-game that many fans are waiting for. The strong gameplay and fantastic graphics ensures plenty of fun for the time being. Gradually several more updates will be released adding new modes and possibly new maps. All this, of course, also with a view to integration with Warzone II Which will be released later this month.
Call of Duty: Modern Warfare II has been played on the PC. The game is also available for Xbox series X|S, Xbox One, PlayStation 5 and PlayStation 4.